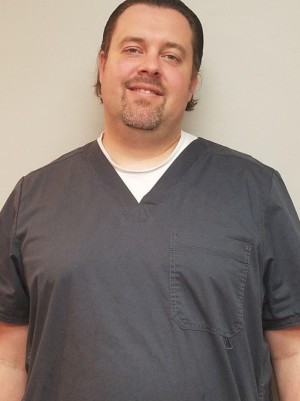 Dr. Jesse Hofer is a dentist and periodontist who treats individuals with a ground-up approach. Dr. Hofer believes that educating patients is key to helping patients understand the importance of oral care. Dr. Hofer loves the opportunity of helping patients and understands patients' "dental reality"! While educating them on the options of getting back to the best oral health as soon as possible, within the patient's means, each patient, therefore, gets a tailored approach as opposed to a "one size fits all". Dr. Hofer has a Doctorate of Dental Medicine from the University of Pittsburgh School of Dental Medicine, and he received his postdoctoral education in Periodontics and Implant Surgery from Stony Brook University School of Dental Medicine. Dr. Hofer has the most advanced options for saving teeth, preserving the bone structures, and regenerating gum health, such as advanced Laser Assisted New Attachment Procedure (LANAP), Pinhole technic for gum regeneration, and Implant replacement alternatives for teeth that cannot be saved. Dr. Hofer offers implant replacement options, including immediate implant and full-mouth implant therapy for those who are told they have "terminal dentition".
Prior to dentistry, Dr. Hofer worked for a company that provided medical care and supplies to Medicare patients and a private practice in New Jersey. Dr. Hofer scored in the top 1% on the national in-service examination administered by the American Academy of Periodontics. Dr. Hofer is a member of the American Academy of Periodontics, the Academy of Osseointegration, and the Northeastern Society of Periodontists. Dr. Hofer is associated with the the American Dental Association, and the American Association for the Advancement of Science.
During his free time, Dr. Hofer enjoys the outdoors, tennis, playing the guitar, and musical production. He is married and comes from a family, in the western states.