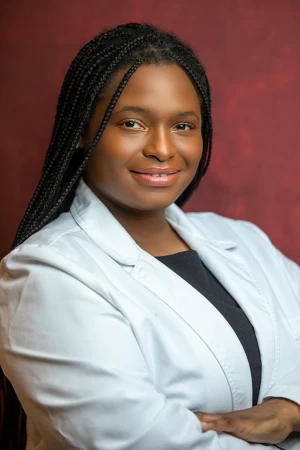 Dr. Tonya Bellamy-Bissoon has been in the field of dentistry for over 20 years where she served in multiple capacities. Her passion for dentistry took her through invaluable experiences as she served as a dental assistant, front office support and ultimately achieving her dream of becoming a dentist. Dr. Bissoon has extensive training in all aspects of dentistry, which includes, but are not limited to, restorative, prosthodontics, implant restorations, veneers, Invisalign and whitening.
Dr. Bissoon received her Doctor of Dental Surgery degree from Stony Brook School of Dental Medicine and then completed a General Practice Residency at NYU-Winthrop University Hospital, in Long Island, NY.
Dr. Bissoon believes in a holistic approach to dentistry and is committed to providing a patient-centered experience that surpass the moments seated in her chair. Besides the deeply filling experiences with her patients, Dr. Bissoon enjoys planning and spending intentional time with her husband and two kids. She also volunteers as a dance instructor in her local community, where she helps to equip young people and their families with holistic principals around mental and physical discipline and wellness.